Breathe in the Miracle of Christmas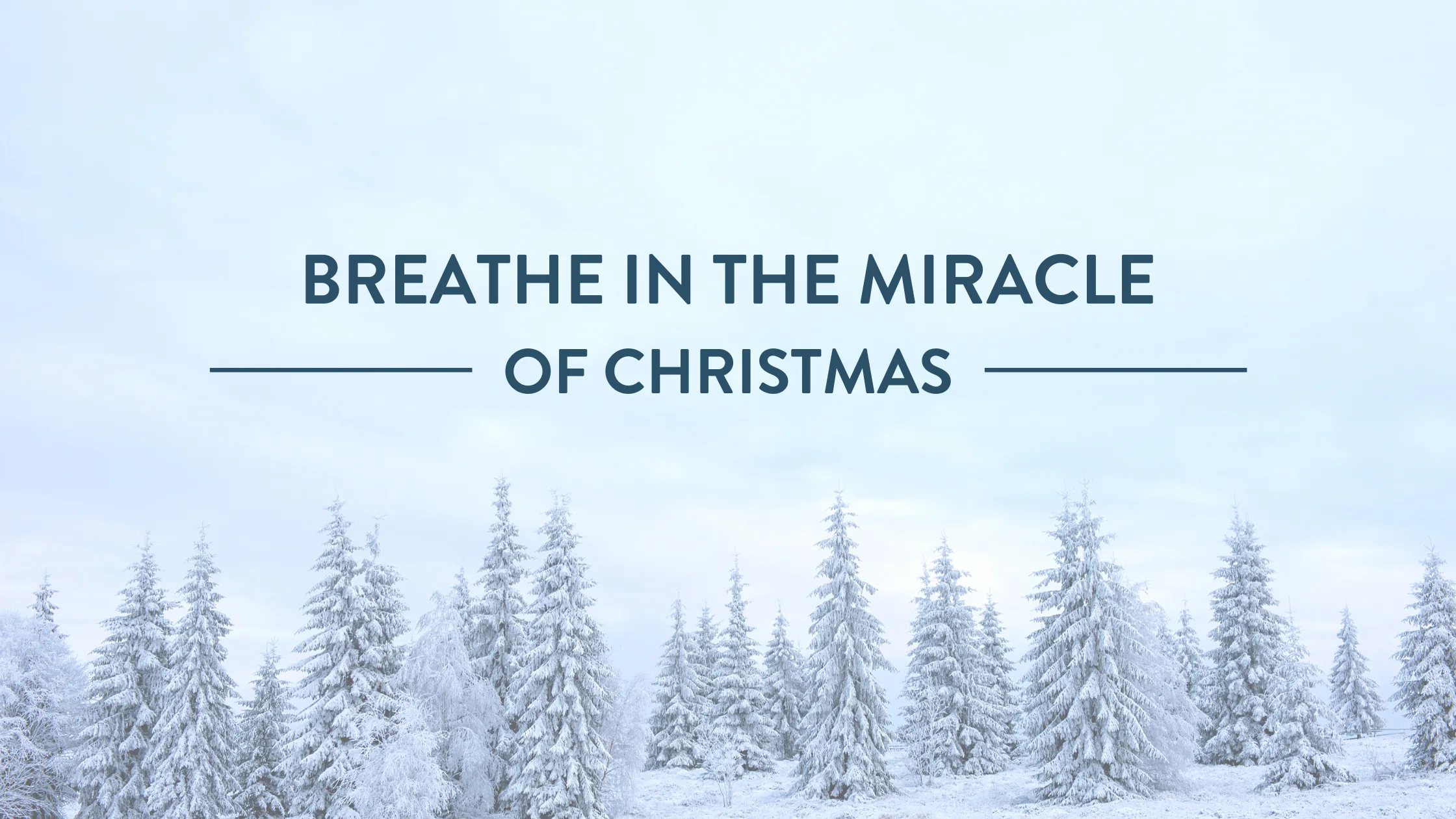 O, Lord God Almighty, hear my prayer. I pray you will look upon me with favor and shower me with your blessings. For you are the giver of good things, merciful and kind. Grant me your grace, show me your love. For I will walk in your ways and praise your name forever. I will place my trust in you, O Lord, forever and ever. Amen.
---
Mary offered a prayer of faith to receive the birth of Christ and the world has never been the same. It's like a breath of heaven for Christmas! It's a powerful prayer of submission that helps us abandon to God the outcomes of situations.
When God spoke to Mary that she was to become pregnant with the Messiah out of wedlock she had many emotions. In her shock, fear, and confusion she may have wanted to hold onto life as she knew it and stay in control but she stepped into the anxious unknown and yielded totally to God's will. Then she experienced great dignity and joy!
In the 21st Century, these days in the Christmas season can be hectic for us. Many people find their calendars too full of holiday activities and they are hurried and stressed. For some, there are family conflicts or financial problems to deal with. Others are lonely. These things—whether happy or unhappy—may distract us from appreciating the great joy of the Christ of Christmas.